Chess in Art is a unique book offering an overview of chess history in images.
800 years of chess
in one book
The 320-page book presents a unique selection of artworks dating from the 11th to 19th centuries depicting the game of kings as captured by more than 700 artists. The book will show you how artists throughout history have represented the noble game.
The only book of its kind based on seven years of literally detective work, of searching through archives in a number of countries. Chess in Art captures 800 years of artistic development within the context of social, political, technological and industrial changes.
Painter, conceptual artist and author Peter Herel Raabenstein drew inspiration from the symbolism of chess and developments in fine arts. After fifteen years of study and careful planning, he made the book a reality.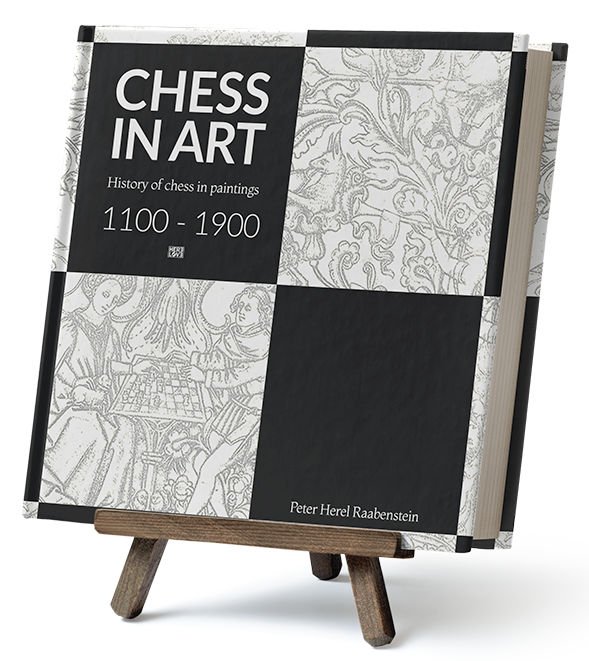 320 color pages on hardcover matte paper
7 years of data collection
15 years of conceptualisation
includes book, dedication card and branded packaging
book size: 26×26 cm; book weight: 1.8 kg
the book includes images of paintings created by more than 700 artists

Chess in art limited edition
The limited edition of 111 copies of Chess in Art have been produced in a leather binding using the finest materials. This limited edition is accompanied by a certificate of authenticity signed by the author and an enclosed print of an artwork by Peter Herel Raabenstein.
certificate of authenticity with a number of the copy
print of the artist's painting entitled "Game" with the artist's signature