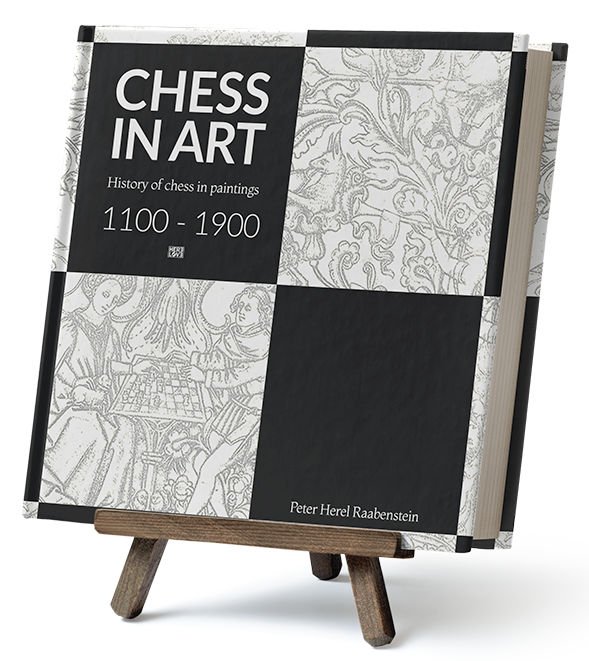 Based on seven years of literally detective work, of searching through archives, the book will show you how artists throughout history have depicted the game of kings.
320 color pages on hardcover matte paper.
7 years of data collection
15 years of conceptualisation
includes book, dedication card and branded packaging
book size: 26×26 cm; book weight: 1.8 kg
the book includes images of paintings created by more than 700 artists

AUTHOR
Peter Herel Raabenstein
Peter has always had a desire to travel and explore, as well as a thirst for knowledge of art and history. Whenever Peter was travelling, he always had a chess set with him, thanks to which he was able to overcome language barriers anywhere in the world.
Throughout his life, Peter had the opportunity to learn about cultures all over the world, from which he drew a lot of inspiration. He attended the Gerrit Rietveld Academie school of painting and also completed special training in classic painting and colour studies with Professor Rudi Koegler.
He is the founder of The Zátiší Gallery in Prague and the inventor of the special painting technique Red-Blue Dimension. The Chess in Art project took Peter 15 years of searching in art archives for paintings from which he eventually compiled a truly unique book.